All of Duston's bakery items and sweet treats are fresh baked onsite every day! Below is a listing of items available at the market.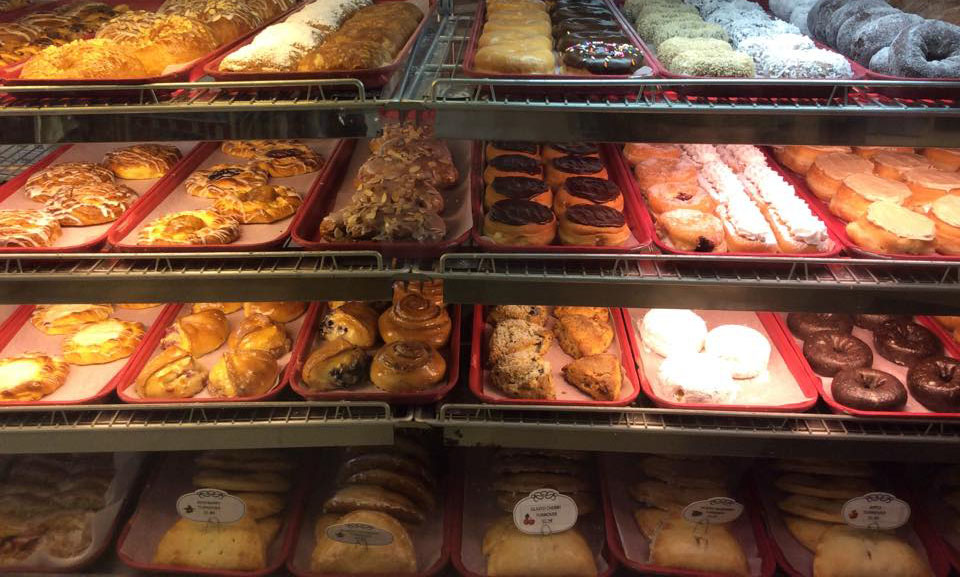 Apple Fritters
Bagels
Bearclaws
Baklava
Bismarks
Boston Cream Donuts
Brownies
Cinnamon Sticks
Coffee Rolls
Cannolis
Cream Horns
Cream Puffs
Cookies
Croissants
Danish – fruit & cheese
Donuts – all flavors
Muffins
Eclairs
Elephant Ears
Jelly Filled
Lemon Filled
Fruit Squares
Maple Filled & Unfilled
Napoleans
Scones
Turnovers
Our Famous Whoopie Pies!
Chocolate
Pumpkin (seasonal)
Gourmet Whoopie Pies
Hot & Iced Coffee Daily
Green Mountain
Port City
Carpe Diem
Wicked Joe
Fresh Baked Breads
Anadama
White
Whole Wheat
English Muffin
Italian
SourDough
Rolls & Biscuits
Regular Dinner Rolls
Vienna
Parkerhouse
Crusty
Bulkie Rolls (both mini and regular size)
Biscuits
Homemade Pies
Apple
Blueberry
Cherry
Fruits of the Forest
Pumpkin
Chocolate Cream
Boston Cream
Banana Cream
Coconut Cream